Affordable Pest Control, White Ant Treatment & Building Inspection Services
Best Pest Control Services on Sunshine Coast and in North Brisbane
If you're looking for the best pest control Sunshine Coast based companies then you can't go past, Aussie Professional Pest Control! We're a locally owned, family operated building inspection and pest management company which has been providing highly effective, pest control and building inspection services to Sunshine Coast and North Brisbane homes and businesses since 1987.
Our team of local and North Brisbane pest control specialists ensure long-term safeguards are implemented so pests (including termites) don't invade your home or business again. Long-term bug and insect management solutions are key to ensuring residential and commercial properties remain pest-free and safeguarded well into the future.
Our local exterminators have a wealth of experience in the residential and commercial pest control and termite control industries. Much pride and care is taken when carrying out pest removal and other commercial and residential pest management services for your business or home.
Our products are environmentally safe for the Earth and for pets.
Our pest control company offers a range of affordable pest management services
Our Pest Removal Services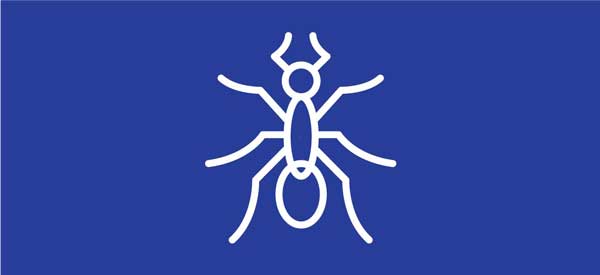 Ant Pest Control Services
We've helped thousands of locals with pest management & pest removal services since 1987
Why choose Aussie for Residential and Commercial Pest Control Solutions
Since 1987, Aussie Professional Pest Control have helped thousands of local homeowners and businesses across the coast and North Brisbane find effective and affordable exterminator solutions to eliminate unwanted pests.
Our pest controllers do this through our high-quality genuine and affordable pest management services.
Aussie Pest Control Sunshine Coast provide clients with guaranteed ongoing pest management support and service to ensure homes and businesses are securely protected against pests for not only the immediate future, but long-term.
We provide affordable pest control services for ALL types of extermination and pest management needs. Our pest services are listed above.
Our pest controllers care about the environment and to do our part we ensure all our pest treatment products are environmentally friendly and are not only safe for the earth, but also safe for your beloved pets and family.
Contact us for foolproof, natural pest control solutions and pest inspections for businesses, homeowners, residential and commercial leasing companies, and Body Corps/Strata Managers.
Combine Pest Removal services and save $$$!
Sunshine Coast and North Brisbane Pest Control Prices
Our pest control Sunshine Coast based company, has a huge range of the best pest solutions and pricing options available to suit your needs and budget. From pest inspections, full pest removal, termite control and a range of other pest control services, our local exterminator team can find an option that best suits your home or business.
Benefit from Pest Control - Sunshine Coast Services Locals Trust!
We use Australia's most Reputable Brands